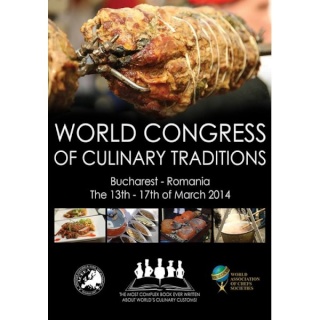 Few words about our congress...
This Congress gathering worldwide international participants is organized amid the lack of any background regarding the representation of authentic traditional culinary art in Romania. Usually all cooks, whether amateur or professional (chefs), try to adopt some techniques and practices from the international cuisine while leaving their traditional roots behind.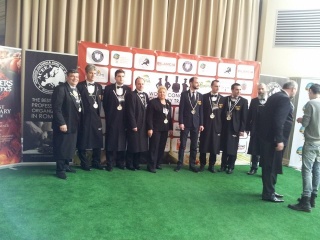 The A.C.E.E.A. NGO wishes to bring to the fore the "culture-cuisine" concept. Whether we like it or not and generally speaking, the cuisine holds a very important place in every-
one's life. Up ranking the ordinary cooking from the rank of "conjugal obligation" to the "art" status involves shifting prevalent mindsets.
Diversity plays an important role in the  interaction between people, and the intercultural and inter-professional dialogue between them; the desire of many individuals to unite peoples, to reject their individuality and therefore their particular customs and traditions will result in a dull, simple and flat existence.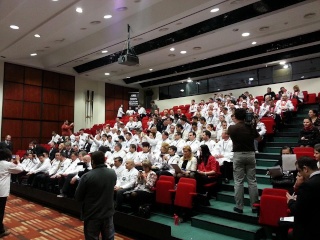 We are simply different from all points of view and this is the very beauty
of mankind. Which is why we aim to provide an overview on as many cultures and
traditions of the peoples throughout the mother Earth as possible.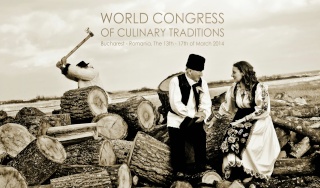 his Congress will inspire both cooks, the specialists in the field - the chefs (which will be able to discover new markets, new approaches on food products), and the ordinary people, while reminding to them their genuine identity and roots.
This event will encourage us to stop leaving aside our roots and start to be proud of them.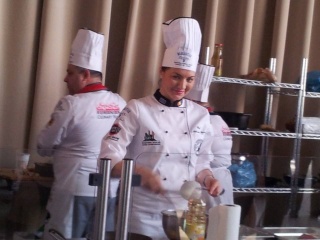 Cuisine is only part of the customs and traditions of a country, yet a substantial part
thereof; this is why we intend to invite chefs and food industry professionals from some 50
different countries, to speak and present their countries' cuisine and specific products.
Certainly, this experience will help us all grow by means of increased knowledge and experience.